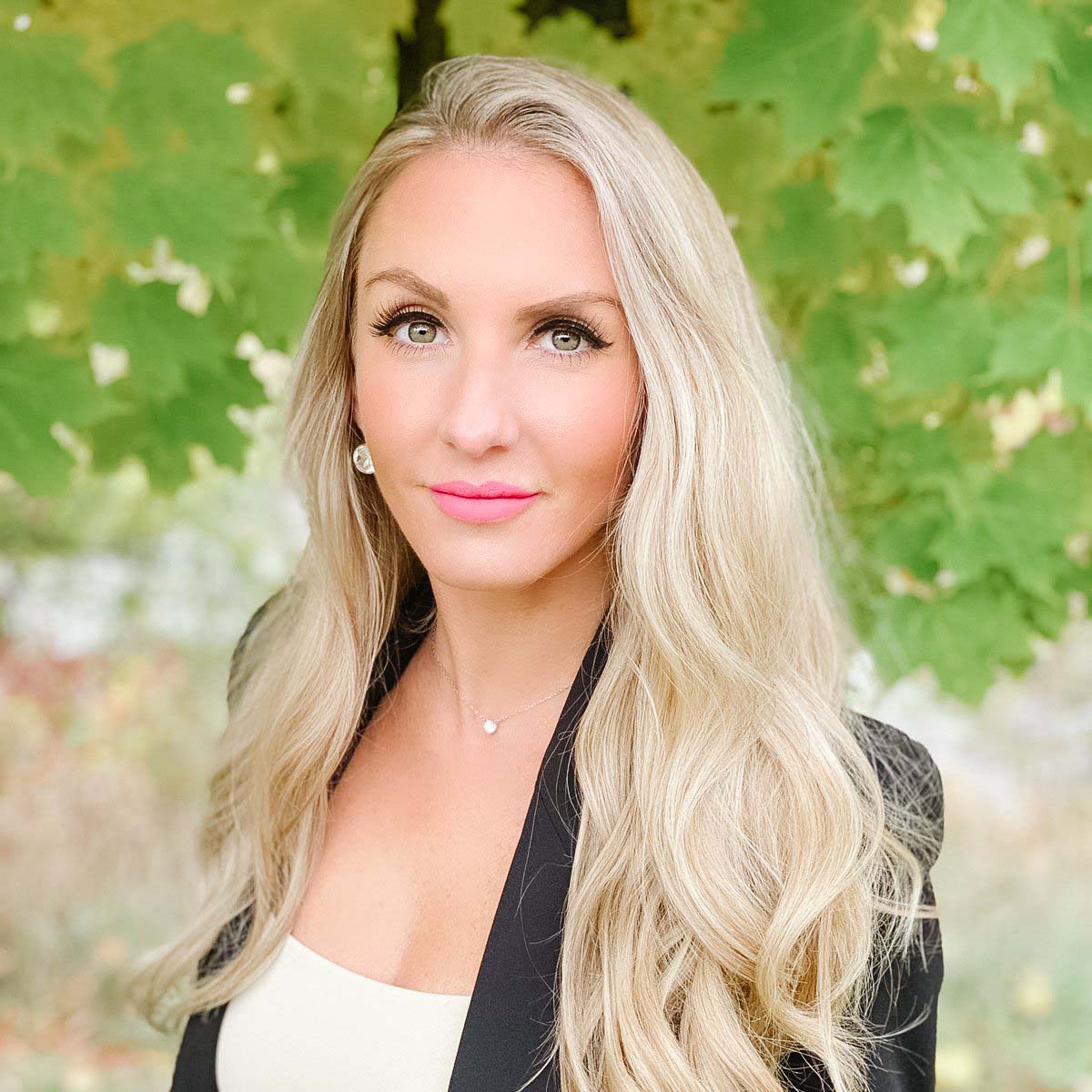 Teacher, Choreographer and Costume Designer
Jazz, Lyrical, Contemporary, Technique, Stretch & Conditioning
Kristy Leigh began her career at Elite Dance Studio at the young age of 3. She continued training in Ottawa under her mother's training where she completed her Pre-Inter ADAPT Jazz & Tap exams until she turned 16 when she moved to Toronto to further her training. She was accepted at Cardinal Carter School for the Arts and Performing Dance Arts Studio under the direction of Danny and Lisa Poland, where she studied Ballet, Jazz, Tap, Acro, Hip Hop and completed her ADAPT credentials.
Kristy Leigh became a professional dancer after graduation and moved to Tokyo, Japan to dance for Disneyland in the stage production of "Encore" a medley of Broadway shows. In 2005, she was hired by Royal Caribbean Cruise Line. She danced and trained as an aerialist in shows for Royal Caribbean Productions. Kristy Leigh performed 8 contracts all over the world and was also rewarded the role of Dance Captain for 3 of her contracts. One of her favourite and most memorable performances was the Broadway musical "Saturday Night Fever".
Another proud moment was working with Keith "Tyce" Diorio from SYTYCD in the Bahamas at Club Med Paradise Island. Other skills include Modern, Adagio/Partnering, aerial work such as silks/ halo harness/ bungee.
Kristy Leigh is completing her fifth year at Elite Dance Studio and celebrates some of the following accomplishments. Last summer at Star Systems Nationals Championships in Orlando Florida, her routine "After the Fire" won 1st place in the Dance-Off and are Grand Champions of the senior division 2017. This season at the American Dance Awards regional competition, "Melody" and "Hypnotic Twist" both achieved Diamond Choreographies, at the same time "Melody" and "Bed Of Roses" won the Highest Adjudication awards. The Candance 2018 Tour in Montreal saw her routine "Auto Pilot" place 4th in the Senior Diamond Dance Off with "King of Pop" placing 3rd overall.
"Melody" also took the top honours in the Senior Dance Off at Fever Dance Awards. Kristy Leigh was recognized for other overall high score awards for "Speechless", "Islands", "Circles", "Back In Time", "Keep Me Sane" and "Diamonds".
Kristy Leigh is very passionate about her students, she loves to see their growth from year to year and supports them with achieving their goals. She is very excited to continue her career as a teacher and mentor at Elite Dance Studio.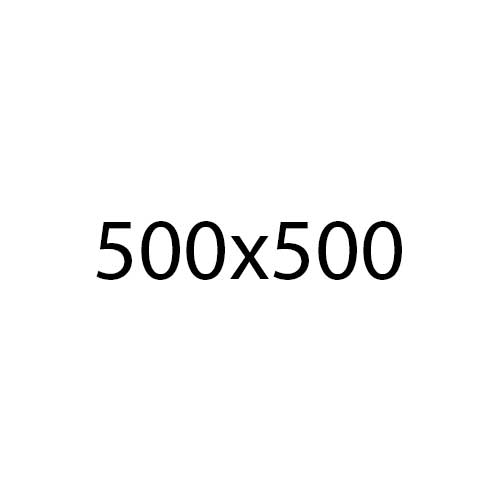 Teacher and Choreographer
Jazz, Tap, Stretch, Pre-Dance
Sarah has been a part of the Elite family for 32 years. She has trained in the disciplines of Jazz, Tap, and Ballet. Her passion for dance grows with each passing year. Sarah joined the Elite teaching staff in 1996. She currently teaches jazz and tap to recreational, pre-competitive, and competitive students of all ages. Sarah has choreographed numerous high scoring solos and group routines. Candance: Rio (Mini Large Tap) overall high score pre-competitive junior large group; She's Got It (Mini Small Tap) overall high score pre-competitive junior small group. Fever: Big Bad Wolf (Level 7 Jazz) overall high score novice large group. Star Systems: Everlasting Love (solo) overall high score junior shining star solo; DISCO (Boys Jazz) junior shooting star large group. ADA: Crocodile Rock (Level 7 Tap) high score 6 and under; Mr. Postman (Level 5 Tap) overall high score pre-competitive junior; DISCO (Boys Jazz) overall high score pre-competitive junior.
Sarah has a diploma in Early Childhood Education, a degree in Child Studies, and her Bachelor of Education. Her passion for teaching extends beyond the studio and into the classroom, where she is currently a Primary teacher with the Ottawa Catholic School Board.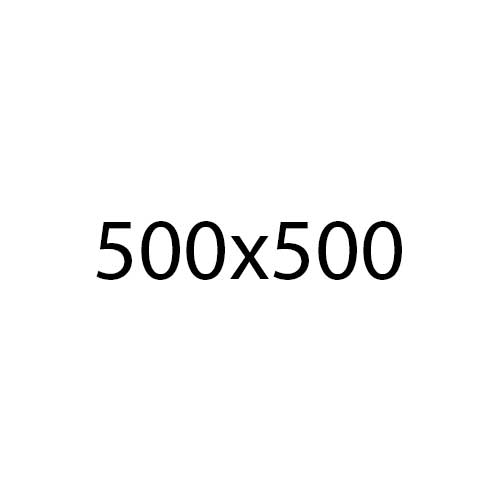 Teacher and Choreographer
Ballet
R.A.D, A.D.A.P.T, I.S.T.D
Jill has been a director, choreographer, teacher, instructor, RAD approved mentor for aspiring teachers and adjudicator. She is a graduate from the Canterbury High School Fine Arts program (Ottawa) and Ryerson University (Fine Arts – Dance). She is (A.D.A.P.T) jazz and tap certified. Jill is a Full Member of the Royal Academy of Dance (R.A.D.) and a certified member of the Imperial Society of Teachers of Dancing (I.S.T.D.). Jill is a highly respected instructor and choreographer. She is sought after to adjudicate at competitions across Canada and the United States.
Throughout the 20 years that Jill spent as a national and international competitor, she was awarded many titles and honours. Jill has won both national and world championships.
Jill is a true motivator. Her enthusiastic teaching style has enabled her students to achieve outstanding results. Jill remains current with the latest dance styles by regularly attending dance conventions and workshops throughout Canada and the United States.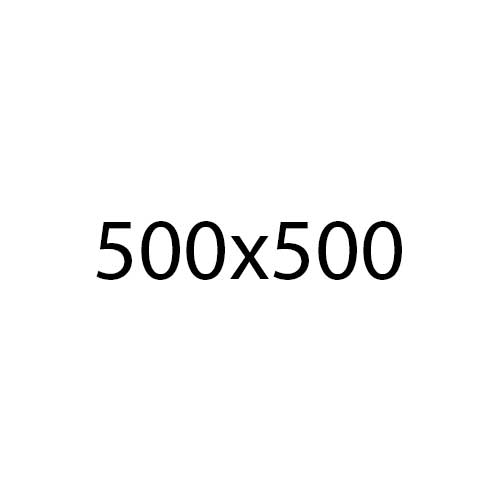 Teacher and Choreographer
Brianna started dancing at the age of three, studying Ballet, Jazz and Tap intensively, and experimenting in many other styles. She has competed nationally and internationally and been part of many top award-winning routines. She has also worked with many renowned dance teachers and choreographers.
Brianna began teaching dance at summer day camps, encouraging young children to begin dancing, and has now been teaching and choreographing for over 14 years. Her passion is ballet and her favourite thing is sharing her love of ballet with her students.
Brianna is a registered teacher with the Royal Academy of Dance and holds her Certificate in Ballet Teaching Studies. She regularly attends courses and conferences to continue her dance education and expand her knowledge and loves learning new techniques to improve her students' training.
Brianna graduated Summa Cum Laude with a Bachelor of Arts (Honours) in Psychology and Canadian Studies from the University of Ottawa. When she is not teaching dance, Brianna is a Manager for the Telfer School of Management's Executive Programs department. Brianna is fluent in both English and French.
Performance credits include The Nutcracker with Les Grands Ballets Canadiens (mouse), The Nutcracker with Ballet Jorgen (Oriental, rat & other roles), and Oscar Hammerstein's Showboat (Little Kim).
Choreography credits include top 5 Overall finishes in Junior, Intermediate and Senior divisions, and many special awards. In 2016, she was honoured to receive a first place finish and a choreography award from judge Ryan Foley at Move Dance Competition for her ballet "Over the Rainbow". In 2018, her ballet "Up!" won multiple special awards for excellence in story telling and technique as well as Adjudicator's Choice. Her choreographies have consistently won top medals and first place amongst competitors.
Brianna manages the Elite ballet program and is extremely proud of the success that Elite students have had with their Royal Academy of Dance ballet exams and technical training.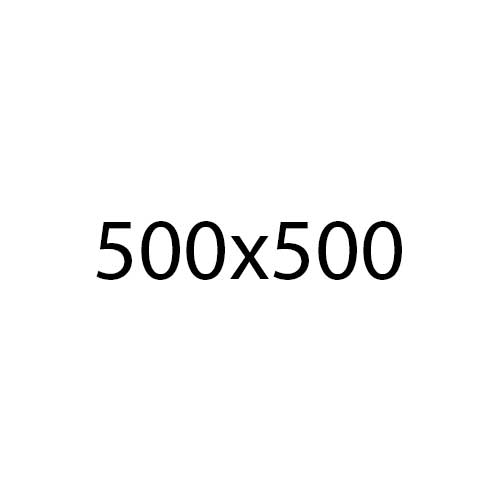 Teacher and Choreographer
Jazz, Tap, Technique
A.D.A.P.T.
Lorraine began her training in dance and baton twirling with Elite Dance Studio, formerly known as the World Champion Gail-ettes, at a young age. She competed and performed in different cities around Canada, the United States and Europe. She owned and operated a dance studio in Ottawa and brings over 45 years of experience to the industry. She has distinguished herself as a teacher, choreographer, adjudicator and mentor.
Lorraine has expanded her teaching abilities by attending numerous dance conventions throughout Canada and the U.S. with renowned teacher/trainers such as Brian and Faye Foley. She continues to develop her skills with coaches such as Rebecca Davies from Australia and others.
Many of her students have won Overall High Score Awards including National Dance –Off competitions. Lorraine is proud to say that she has won choreography awards and has had students place in the Dancer of the Year with the well-known American Dance Awards, CanDance and Shine competitions. Students have gone on to seek professional careers in touring companies, theater companies, productions such as "Encore" in Tokyo Disney, Royal Caribbean Cruise Lines and Project Phoenix Dance.
As a member of the distinguished Associated Dance Arts for Professional Teachers, A.D.A.P.T., several of her students have achieved the highest grades on their dance assessments. Lorraine's positive and upbeat teaching style has made her an excellent motivator and admired by all her students. She is proud of all her students and looks forward to another season with Elite Dance Studio.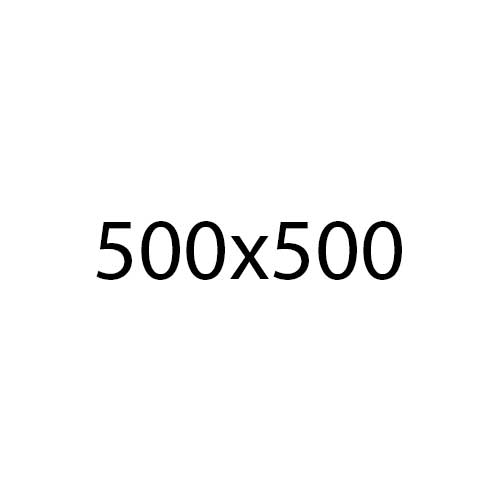 Teacher and Choreographer
David Lafleur is a dancer from Gatineau, Quebec and was a competitive dancer for the past 10 years. In his time as a competitive dancer, he won several regional and national titles and scholarships in many competitions across North America. He participated in The Toronto International Tap Dance Festival, produced by Allison Toffan, as being apart of Mr. Ted Louis Levy's Residency Program. Recently, David danced as a part of Rhythm and Sound show in Edmonton produced and choreographed by Johnathan Daniel Morin and Cori Giannotta.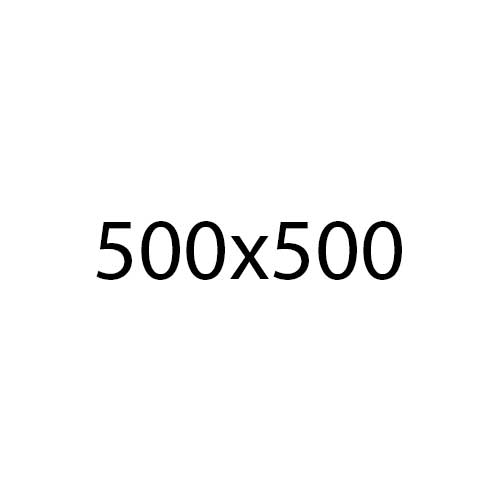 Teacher and Choreographer
Hanna began dancing at the age of 3, joining the competitive level at Elite at age 5. Throughout the years, she has had the opportunity to train in jazz, tap, ballet, lyrical and contemporary. She has received her Grade 3, 4, intermediate foundation and intermediate RAD ballet exam certificates.
Competing regionally and nationally, Hanna has won numerous awards while dancing with Elite. Most recently, being part of the group routine that placed first overall at Orlando, Florida in July 2017.
Hanna began assisting at the age of 13, and after graduating high school this past year, is continuing to assist as well as compete. She is currently studying for a Bachelor of Commerce with a major in accounting, at the University of Ottawa, with the goals of getting her CPA one day.
Her dedication and love for dance is something she looks forward to passing on to her students and continuing for years to come.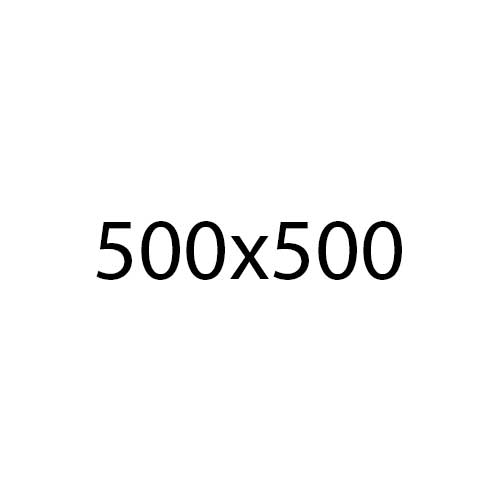 Teacher and Choreographer
Pre-Dance, Jazz, Contemporary, Lyrical, Acro, Stretch & Conditioning, Technique
AAC1, AAC2
Emma began dancing at the age of 6 and never looked back. Joining the competitive team in 2010, she has extensively trained in multiple styles including Jazz, Tap, Ballet, Lyrical, Contemporary, Modern and Hip Hop. Emma has successfully accomplished graded and vocational exams with R.A.D. including Advanced Foundation during her graduating year. In her final year, Emma graduated from the Canterbury High School Fine Arts program with distinction. She is now attending Algonquin College in the Business Administration program in hopes to one day use her knowledge towards the studio.
Emma's drive and passion for dance has never failed her. Throughout her years of being on a competitive team, she has travelled regionally and nationally proudly bringing home many titles and accomplishments. One of her proudest moments includes winning first place overall at Star Systems Finals in Florida summer with her team (2017).
She started teaching at Elite as a junior assistant at the young age of 12 and has never looked back. Hoping to inspire dancers as much as she was by her teachers, Emma is excited to be apart of the teaching staff.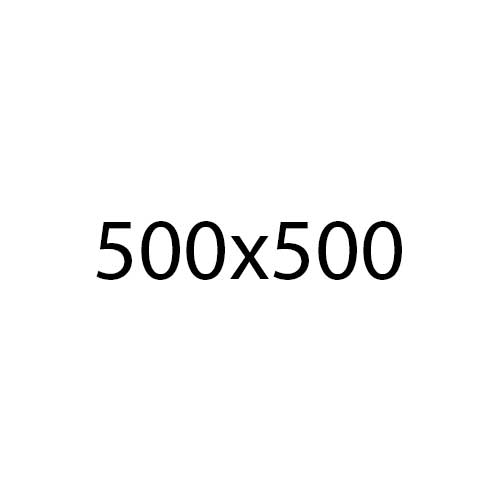 Erinn Carroll began dancing at the young age of 3. She grew up learning several styles including ballet, tap, jazz, hip-hop, step dancing, modern, and musical theatre. Hip-hop and tap are her favourites. She graduated with excellence from Canterbury High School's dance program and is currently enrolled in her third year at Carleton University.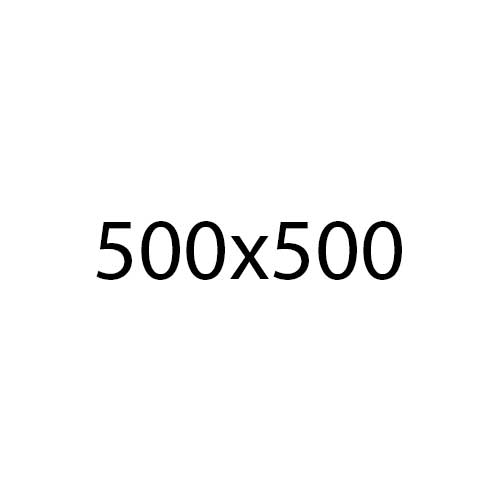 Teacher and Choreographer
Tiny Stars, Pre-Dance, Jazz, Acro, Contemporary
AAC1, AAC2
Antonia began dancing at the age of 3, joining the competitive team at the age of 6, and has never looked back. She has studied under numerous disciplines such as Jazz, Tap, Ballet, Hip-Hop, Lyrical and Contemporary. With a successful completion of her graded and vocational exams, including Advanced Foundation under the R.A.D syllabus. She is now attending Carleton University under the Child Studies program, hoping to continue to work with young children in and out of the studio atmosphere.
Antonia developed her passion for dance at a very young age and has never left her since. With her competitive team, she has travelled regionally and nationally, and could not be prouder of their accomplishments. Throughout her time as a competitive dancer, she began assisting at the age of 12. Antonia has loved every minute of it, and would not change a thing.
She hopes that young dancers develop that same passion for dance as she had. She could not be more excited to be apart of the Elite teaching staff.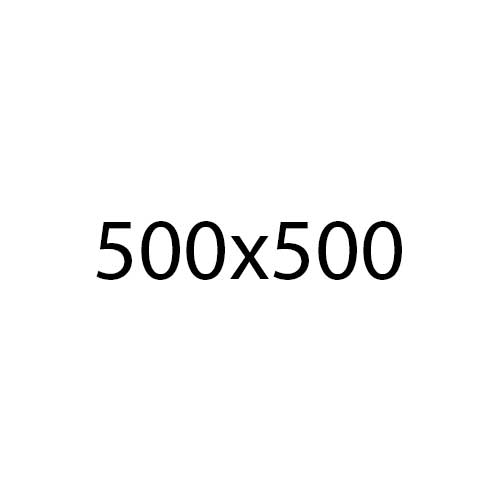 Teacher and Choreographer
Rachele began her dance training at Elite Dance Studio at the age of 3. She has been a member of the competitive dance team for twelve years. She trains in all disciplines – jazz, tap, ballet, lyrical, contemporary, and hip hop.Rachele started as an Assistant at the age of 12 and five years later she became a Teacher/Choreographer.
In 2019, Rachele was chosen to be a member of Five Star Dance Company. After a week of intense training, this pre-professional dance team travelled to Cancun Mexico to perform at a resort.
Rachele also won the 15-18 yr category of Young Chorographers for her solo chorography, " Without Conclusion".
Rachele graduated from Canterbury High school of Fine Arts. She was an Ontario Scholar and on honour roll. Rachele was most proud of her Subject of Excellence Award for Dance Composition. Her choreography for Handle With Care, received top marks.
Rachele is currently enrolled at Carleton University for Bachelor of Science majoring in Biology with a concentration in Molecular and Cellular Biology.