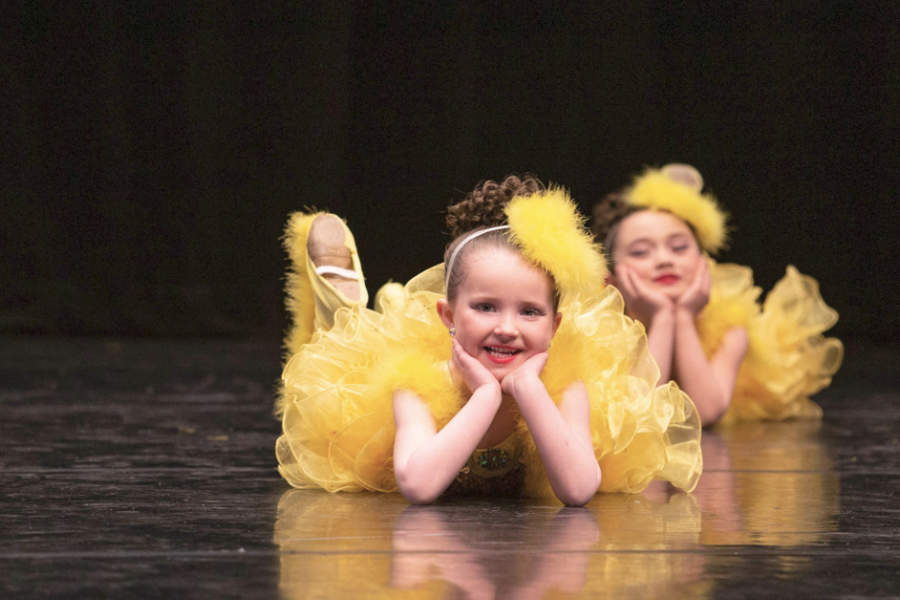 Our pre-dance ballet/jazz program is specifically designed for children 3 & 4 which integrates ballet and jazz into one class. This 45-minute class allows students to learn fundamentals and basic dance steps in both disciplines. Our teaching staff is committed to finding fun and creative ways to teach essential techniques, rhythm, and timing. This class is an excellent way for children to experience dance before moving ahead into more disciplined classes
Dress Code Requirements
Shoes: Bloch Full-sole leather ballet slipper – SO205 Pink
Tights: Full-foot – Mondor 316 (E6 – Ballerina Pink)
Bodywear: Bodysuit – Mondor 26235 pale pink (Optional: Pink Chiffon Ballet Skirt)
Hair: Ponytail, braid(s), bun(s) etc.
**Our website is not equipped to take credit card payments.
Our pre-dance tap class offers students the opportunity to learn the fundamentals of tap dance, while also getting a grasp of musicality. This 45 – minute class allows dancers to add rhythm to their steps, and understand how music can influence dancers. Our teaching staff dedicates themselves to discover new and creative ways to pair music and tap steps.