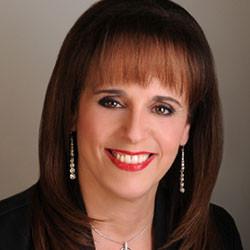 Founder, Teacher and Choreographer
Gail is the Director, Costume Designer and Choreographer of Elite Dance Studio with 50 years of experience. Gail is a "hands on" director overseeing every aspect of the recreational and competitive programs.
Under Gail's expert direction, Elite Dance Studio has grown to become one of the most reputable dance studios in Ottawa. Elite's success is due to Gail's attention to details, her keen sense of musicality, and of course, her exceptional costume designs. Elite is renowned for their "wow-factor!" when they take the stage and this is due to Gail's expertise in the competitive dance industry. She knows through instinct and experience what it takes to produce and choreograph an award winning routine.
During Gail's very successful career, she has trained and choreographed her students to win numerous National and World Championship titles. Her famous Gail-Ettes Baton Twirling Team won 8 consecutive Grand World Championships and in 1987, Gail was awarded the prestigious World Corps Director of the Year Award. A former student, Ryan Gosling, went from Elite Dance Studio to the Mickey Mouse Club and then on to a successful acting career. He recently danced and sang in the movie "La La Land" for which he received a Golden Globe Award.
In 2013 and 2016, Gail accepted the Studio Shine Award at the Shine Dance competition in Gatineau as Elite received the highest overall group scores in 3 different disciplines.
Gail has broadened her skills by adjudicating at many dance competitions throughout Ontario and the United States. Gail is extremely proud of Elite's accomplishments. Dance is her passion and she thoroughly enjoys working with the talented children who dance at Elite.